PARTY HOUSE & PAVILION RENTAL
Plan your family event at Buffalo Springs Lake and enjoy the great outdoors with those that you love the most.
The Party House is a spacious building that can be rented out for your next large function. This roomy structure has been newly renovated with updated flooring, kitchen, ADA accessible bathroom facilities, sidewalks and parking.  Great for many family reunions, weddings, luncheons, company parties, and more!
When you rent the Party House, you'll get a kitchen that includes a full refrigerator, range top stove, microwave, and sink. Your guests will also enjoy private bathrooms inside the Party House.
Just outside the Party House is a charming gazebo and a grill. The building itself can easily seat between 65 and 100 people. Complete with tables and chairs. 
Party House Rental
Fees include a $300 deposit at booking and a $500 rental fee. Deposit is refundable if adequately cleaned. Rental time is 8:00am to 12:00am.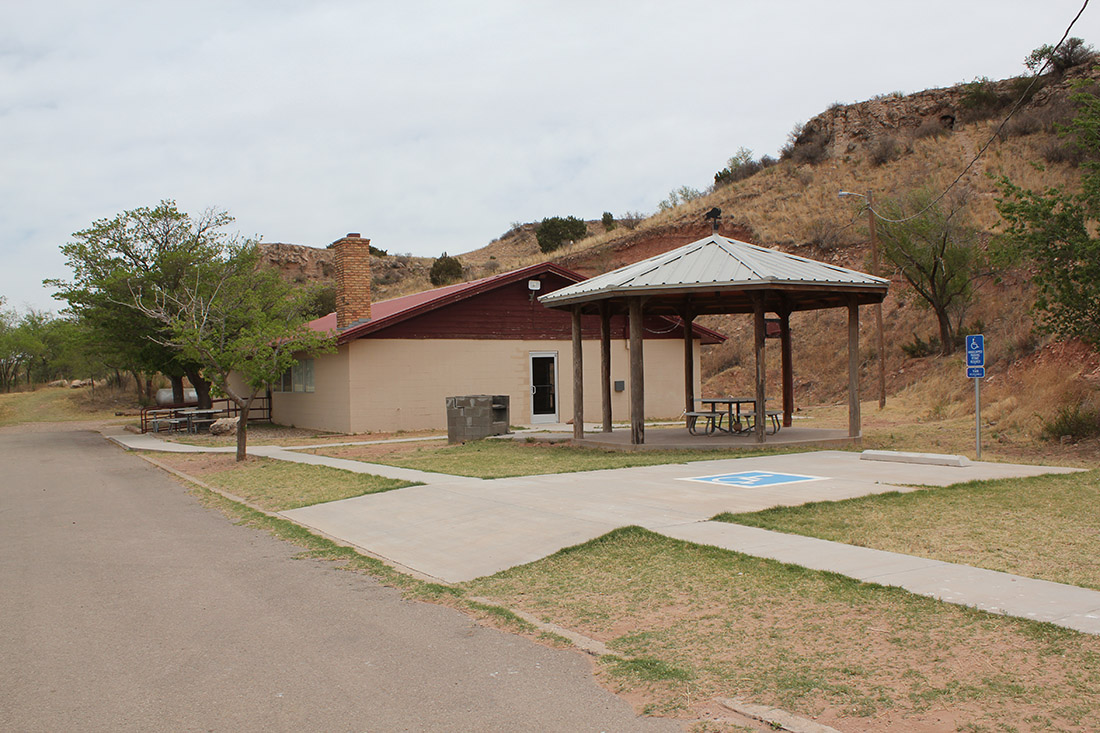 For your event, choose from 4 different pavilions. Call us  for more details about each pavilion to help you decide which would work best for your event.
Buffalo Springs Lake doesn't supply tables, chair or grills.
If a small stage is what you're looking for, stop by and check out the Meadow Stage. The stage is perfect for concerts and is available for $50.00 per day and has electrical hookups.
Many free covered picnic tables are also available, perfect for lunch by the water! Our covered picnic tables are first come first serve.
Buffalo Springs Lake Pavilions and Party House