RULES & EMERGENCY INFORMATION
Lubbock County Water Control and Improvement District #1
Police Department
(Not for officer dispatch)
(806) 747-0496
Non-Emergency Dispatch
Must be on a leash at all times.
No pets on beach areas. (except: certified service animals with papers present)
Pets may be off leash when swimming but must be placed back on leash when swim is finished.
Clean up after your pets.
Golf carts and UTV use on roads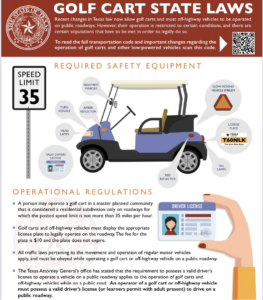 Must have headlights, tail and brake lights, rear view mirrors and rear facing DOT reflector to be operated on the roadway.
NO OPEN CONTAINERS OF ALCOHOL Cannot travel past Main Gate. Per state law.
Operators MUST have a driver's license.
No decorative lights may be used while vehicle is being operated.
Must be in a rock ring or enclosed grill.
Must be attended at all times by a person 18 years of age or older.
All fire must be extinguished if winds reach 20 mph or higher.
Must be located in appropriate main camping areas.
NO TENTS allowed in Camp A, B, S, or V. These are RV ONLY.
Make sure someone is monitoring your camp at all times and lock up all valuables before leaving camp.
ATV's, Dirt Bikes and Trails
Dirt Bikes and ATVs are NOT allowed on the roadway for any reason.
Cannot be used on campground area.
All trails open from sunrise to sunset daily. No night hiking or riding.
All vehicles utilizing or traveling the trail areas Must have Texas Off Highway Vehicle (OHV) Sticker.
ALL RIDERS regardless of age MUST have appropriate helmet and eye protection regardless of age on any ATV/Dirt Bike.
All Personal Flotation Devices (PFDs) must be U.S. Coast Guard approved, in serviceable condition, readily accessible, and of the appropriate size for intended user. See Life Jackets for more details on PFD types.
All children under 13 years of age in or on vessels under 26 feet in length must wear a U.S. Coast Guard approved wearable PFD while underway. Underway means not at anchor, made fast to the shore, or aground.
All vessels, including canoes and kayaks, must be equipped with one Type I, II, Ill or V wearable PFD for each person on board. A Type V PFD is acceptable only if used in accordance with the specific instructions on the label of the device.
Vessels 16 feet and longer, excluding canoes and kayaks, are required to be equipped with one Type IV throwable PFD in addition to the Type I, II, Ill, or V PFD required for each person on board.
Inflatable PFDs are authorized only when used in accordance with requirements as presented on U.S. Coast Guard approval labels. Inflatable PFDs are not approved for use on personal watercraft, waterskiing, or other high speed activity.
Operation of Your Personal Watercraft (Jet-ski)
NOTE: Children under 13 are specifically prohibited from operating a PWC unless accompanied on board by a person at least 18 years of age who can lawfully operate the PWC.
All operational rules for regular motorboats also apply to PWC.
In addition to those requirements, it is unlawful for any person to:
1. operate PWC at night (sunset until sunrise);
2. operate PWC within 50 feet of another PWC, motorboat, vessel, platform, person, object, or shore except. at headway speed (Headway speed-Slow, idle speed, or speed only fast enough to maintain steerage) without creating a swell or wake; and 3. operate a PWC and jump the wake of another vessel recklessly or unnecessarily close.
Any motorboat less than 12 meters in length (39.4 ft.) is required to carry a whistle or horn, or some other means to make an efficient sound to signal intentions and position in periods of reduced visibility.
Motorboats 12 meters or more in length are required to carry a whistle or horn, and a bell
All vessels including motorboats, sailboats, canoes, kayaks, punts, rowboats, rubber rafts, or other vessels when not at dock must have and exhibit at least one bright light, lantern, or flashlight visible all around the horizon from sunset to sunrise in all weather and during restricted visibility.
Paddling at night: Remember that you must carry one bright white light that can be exhibited in time to prevent a collision. It is recommended that you carry a lantern, flashlight, or other attached white light that will be visible from 360 degrees. Regulations state that canoes, kayaks, and all other manually driven vessels shall exhibit sidelights and a stern-light, and shall exhibit at least one bright light, lantern, or flashlight from sunset to sunrise when not at dock.
More information on golf carts, neighborhood electric vehicles, all-terrain vehicles, and recreational off-highway vehicles is available at www.txdot.gov or by contacting us.
ENJOY SAFE BOATING. BEFORE LAUNCHING, INSPECT YOUR BOAT:
Required Equipment On Board
 Certificate of Number On Board
Whistle Or Horn
Proper Lights as Required & Operational
Bilge Ventilation
Gas Tank Ventilation
Flame Arrestor Installed
Fire Extinguisher
Rear View Mirror if Towing Skier
Coast Guard Throwable Cushion
Cut Off Or Kill Switch On PWC – Must Be Attached To Operator
Safe Operation
PWC Must Observe 50′ Law
Operate At Prudent Speeds
Stay Clear of Other Boats, Docks, & Swimmers
Do Not Over Load Boat
Respect The Weather
No Smoking When Refueling
Keep Passengers Off The Bow
Sail Boats Have Right Of Way
You Are Responsible For Your Wake Damage
Drain Plugs In & Tight
Clean Bilge